Interact Software is the French specialist in "End User Experience Management" (EUEM) and "Digital Experience Management" (DEM).
The software development company has invested for more than 10 years in the development of a Solution that is easy to implement and use, customizable and open, dedicated to large organizations. The EUEM Software InterAct provides IT teams and other departments (CEO, HR, Business, Purchasing, etc.) with the means to:
Improve user satisfaction by analyzing the performance and availability of workstations and any IT application in real time, then by speeding up diagnostics;
Control and optimize IT assets, workstations (ability to support applications, diagnostics, etc.), peripherals and applications (unused applications, etc.);
Reduce costs and the ecological footprint (Green IT);
Understand the uses and verify, during the Transformation phase, the adoption of new tools and new configurations (teleworking, etc.);
Contribute to IT security and compliance by controlling the level of protection of the workstation, verifying its content and detecting inappropriate uses,
And many other things …
Its integrated Business Intelligence tool (IA Analytics) offers a catalog of standard use cases and a very comprehensive analysis portal. It guarantees immediate use of data and adaptation to the technical and organizational context of each Client. Open by design, the Solution is easily integrated into the ecosystem in place (ITSM, Datalake, visualization tools, supervision).
Its experts and partners support its deployment and integration into operational practices to accelerate and maximize the tool's impact and return on investment.
6 main uses to optimize the entire scope of the IT department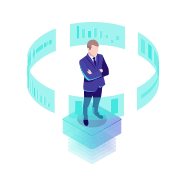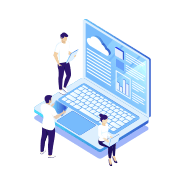 Drive adoption
and your transformations